Comparing magazine publishing software applications
If you've found your way to this page, then it's fair to say that you have an interest in magazine publishing software, and you want to know which platform is best for your product.
I've spent a lot of time using the three platforms (Issuu, Joomag, Yumpu) to break down the pros and cons of each while exploring their varying features.
So, without further ado, let's compare these three excellent platforms.
Cost
Price is always a factor that sways business decisions and is very likely to decide which magazine maker software you choose for your business.
However, if you are running things on a tight budget then fear not, price need not concern you. In this case, each of the platforms we are comparing offers a free plan as well as various paid plans.
| Platform | Issuu | Joomag | Yumpu |
| --- | --- | --- | --- |
| Basic | Free | Free | Free |
| Intermediate | $29 per month | $9 per month | 8 E per month |
| Advanced | $39 per month | $39 per month | 79 E per month |
| Pro | $309 per month | $79 per month | 178 E per month |
| Pro Plus | N/A | $POA | 277 E per month |
So, who wins the price war? I'm going to have to go with Joomag, their prices are the most affordable of all three magazine publishing software platforms.
Free Trials
All three platforms offer a free trial on at least one of their paid plans which are fantastic if you want to try before you buy as so many of us do.
Issuu offers a free 14 day trial on each of their paid plan, and yes, that includes the $309 per month plan!
Joomag provides a free 14-day trial. However, it is restricted to their starter plan only.
Yumpu offers free 30 day trials on both their starter and web kiosk plans.
This one is a tie-up between Issuu and Yumpu. While Issuu gives you trials of all their plans, Yumpu offers 30-day trials which let you get to grips with the platform and all its features.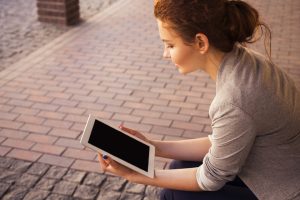 Free Features
With all three platforms offering a free plan – which platform provides the most feature packed free plan?
| Issuu | Joomag | Yumpu |
| --- | --- | --- |
| Single User | Single User | Single User |
| Embeddable | Embeddable | Embeddable |
| Mobile Optimized | Mobile Optimized | Mobile Optimized |
| - | Editor | Editor |
| - | CRM | Unlimited Magazines |
| - | 100 Subscribers | Unlimited Pages |
This table shows only the main features of each platform, and when we delve deeper, Yumpu's free plan just blows the competition out of the water.
For example, with Yumpu, we can read our publications on Facebook, publish in over 70 languages, utilise their WordPress plugin, embed on a variety of platforms, link to our shops and much more.
So, it's plain to see that Yumpu wins this one, offering the most feature packed free platform available on the market today.
Premium Features
Looking for something with a bit more depth? Let's compare the full range of premium features offered by each of the magazine publishing software platforms.
| Issuu | Joomag | Yumpu |
| --- | --- | --- |
| Publication Size | Storage | Publish documents globaly |
| Storage Limit | Users | Reach millions of readers weekly |
| Embedded Reader | PDF uploading | SSL encrypted communication |
| Mobile Friendly | API | Unlimited number of e-Papers |
| In-document Search | Direct PDF download for readers | Unlimited pages per e-Paper |
| Unlimited Traffic | PDF export | Perfect to embed in web & blogs |
| Social Sharing | Ads free | Read on Facebook |
| SEO | Real-time analytics | Optimized social sharing |
| PDF Conversion | SEO optimization | Player: HTML5, Flash, Javascript |
| Include Video | Custom mobile version | Tablet and mobile player |
| Full-Screen Read Mode | User management | Cross-links inside e-Paper |
| API Access | Advanced rights and roles | Add audio, video and links |
| Available Statistics | Priority support | Search engine optimized |
| Standalone Reader | Audit logs | Content delivery network |
| (Link directly to your publication) | Dedicated account rep. | Support community |
| Remove Related Publications from Embeds and Readers | SAML-based single sign-on (SSO) | Publish in 70 languages |
| Schedule Publications | 99.99% guaranteed uptime SLA | Wordpress plugin |
| (up to 30 days in advance) | Extended API | Developer API interface |
| Customize Reader | Branding | Developer PHP API library |
| (add logo, background photo, remove social links, etc.) | Viewer customization | e-Paper zoom on Yumpu |
| Sharing Controls | Logo in the Viewer | Publish via Dropbox from desktop |
| Automatic Detection of Text Links in Publications | Custom background in the Viewer | No advertising |
| Enable Non-Member Downloads | Custom system messages / emails | Publish preview magazines |
| Disable User-Generated Clips | Branded Checkout | Set publishing and cancellation dates |
| Unlisted Publications | Multi-branding | Set magazine printing |
| Collaborate users, titles and storage | Publication privacy | Set PDF download |
| Flatplan and asset management | Unlisted | Manage social sharing |
| Publisher Print on Demand | Private for team members | Manage player branding |
| - | Private for specific people | Track Analytics inside Google Analytics |
| - | Password protected | Lock magazines to your domain |
| - | Selling | Secure link for sharing and emails |
| - | Selling hard copies | Password protect magazines |
| - | Selling subscriptions | Upload new document versions |
| - | Selling issues | Custom branded kiosk site |
| - | Commission | Drag and drop layout |
| - | Discount coupons | Custom Logo and colorscheme |
| - | Branded Checkout | Custom CSS for your kiosk |
| - | Viewers | Use predefined stylesets |
| - | Online desktop Viewer | Custom bookshelfs |
| - | Mobile Viewer | Host on your subdomain (Optional) |
| - | Standalone mobile apps (iOS & Android) | Mobile optimized |
| - | Facebook Mini Viewer | Integrate your social accounts |
| - | Distribution | Import your news via RSS |
| - | Joomag Newsstand | Add custom HTML code |
| - | Joomag App Store Newsstand | Manage your own ads |
| - | Joomag Google Play Newsstand | Promote apps with smart banners |
| - | Awesome CRM™ | Manage appearance in search engines |
| - | Mass mailing | You own iPhone & iPad app |
| - | Email Designer | Published by you as developer |
| - | Email Templates | Latest iOS7 technology |
| - | Segmentation and groups | Highspeed display engine |
| - | Sending issues | Your corporate design |
| - | Sending complimentary subscriptions | Custom logo & layout |
| - | Email campaign analytics | Custom layout |
| - | Custom subscribe forms | Custom content |
| - | Exporting subscribers | Store magazines on device |
| - | Double opt-In | Website and Forms integratable |
| - | Subscriber analytics | Store video and audio on device |
| - | Subscribers | Manageable chapters |
| - | Sharing | Links in & to apps |
| - | Embedding | Web & image layers |
| - | Bookshelf | InApp fulltext search |
| - | Linking social media accounts | Data traffic included (150 GB) |
| - | Direct link with short URL | Sell your premium content |
| - | Integration with Joomla and Wordpress | InApp payment |
| - | Sharing private publication | User management |
| - | Custom Domain | Subscription management |
| - | Crater™ Editor | Advanced rights and roles |
| - | Stunning templates | Recurring revenue handling |
| - | Video and audio | - |
| - | Slideshows | - |
| - | Links / Hotspots | - |
| - | Beautiful stock images | - |
| - | Image Editor | - |
| - | Layout tools (Grids, Layers, Snapping) | - |
| - | Plugins | - |
| - | Custom fonts | - |
As you can see both Joomag and Yumpu have extensive feature sets. While the table shows, Joomag has a few more features, on closer inspection Yumpu's feature set is arguably the most comprehensive and therefore is the real winner for me here.
Ease Of Use
How easy the software is to use is another very important factor for many people when choosing their preferred magazine publishing software platform.
To be fair, all three platforms are very easy to use, they all offer quick uploads and are easy to navigate. With the drag and drop upload feature included on all platforms even the most technologically impaired can publish a magazine via any of the three solutions in a matter of minutes.
There is no outright winner in this area – all three platforms do an excellent job by quickly converting your pdf into a beautiful online magazine.
Support
So, what happens when something goes wrong? Who is on hand to help you out? How good is the quality of the support you will receive?
Both Issuu and Joomag offer a knowledge base for their products. I scoured through both of them; they are both easy to navigate, and I found answers for most of the basic questions one would have.
All three platforms offer community support where you can connect with other platform users to discuss issues, errors, bugs, and workarounds. In this instance, I found Issuu's community to be somewhat quiet in comparison to the communities at Yumpu and Joomag.
It's also worth noting that while Yumpu doesn't offer a knowledgebase, they do offer something neither Joomag or Issuu offer – live support. I found the live support at Yumpu to be extremely helpful and much more reliable than waiting (and hoping) for a community member to respond on a forum.
I would score this a three-way tie again. Issuu and Joomag offer a comprehensive knowledge base twinned with community support while Yumpu opts for both live and community support.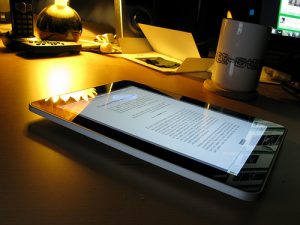 Looks
Looks are important, and as I discussed in a previous article, cognitive bias often means we give more value to people, products, or brands simply because they are attractive to us.
All three of these platforms offer beautiful final product and it's worth keeping in mind that your designs will ultimately play a bigger role in the overall attractiveness of your publication than the software. However, each platform does have slight differences in the way it displays your magazines.
In my humble opinion, Joomag just edges both Issuu and Yumpu in the design stakes with slightly cleaner feel to their overall design and display.
Conclusion
All three platforms offer a fantastic magazine publishing software solution, each excelling in different ways. This was a closely fought contest and one that was tough to judge. But we do have a winner – Yumpu .
Yumpu scored five points in my comparison just beating Joomag (four points) and Issuu (three points).
Thanks for reading and be sure to let me know what you like (or dislike) about each of the three platforms in the comments below.